Mobile Command Center and Trailer Rentals
AAA Communications has built a self contained mobile command post/production office capable of supporting any special event or situation that might arise. Our mobile communication command centers are the perfect solution for large special events, festivals, concerts and TV/Movie production.
On a more serious note. When disasters happen, in many cases communications can be down too. Our command center can be the lifeline to communicate with your workers or volunteers in the field.
On Board Equipment
Motorola MOTOTRBO digital two-way radio system
Motorola LTR trunking radio system
Supports uo to 1,200 radio at a single event.
Onan 8.5KW on board diesel generator
2 x 1500 BTU air conditioners
Up to 4 positions dispatch center
WirelessiInternet network with printer
Satallite TV
Avaya multi-line phone system
We have a totally self contained unit with on board generator, refrigerator, microwave oven, AC and ducted heat. Capable of converting to shore power from any commercial generator source. We have our own connectors and transfer switch i.e. Cat Power, Koehler and Aggreko.
Contact us today to find out more about our mobile command centers.
AAA Command Center #1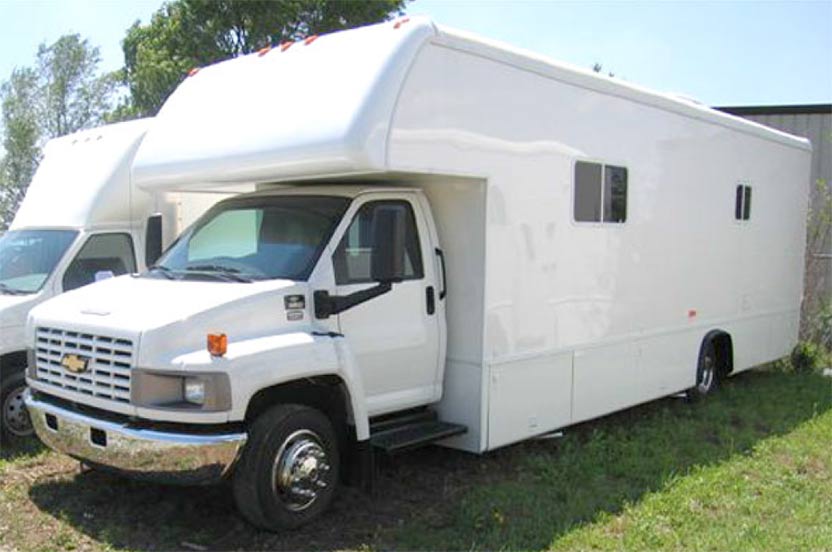 AAA Command Center #2