Motorola Accessories

The Power Of Your Radio Unleashed
From discreet Bluetooth earpieces to efficient battery solutions, our complete portfolio of accessories optimizes the performance of your Motorola radio. They are designed to help you perform your best, wherever you work, and unleash the power of the industry's most advanced digital radio platform.
Two-way radio offers the best technology when you need instantaneous, secure and controllable communications. Using the right accessories with the radio can add real value for you by providing a complete, customized solution that is safer and easier to use with improved system performance.
These accessories allow Motorola to offer different tiers of solutions to best meet your specific needs. And as you would expect from Motorola, they apply the same quality and performance standards to all their accessories that they do for their radios. They are tested together as a complete system, so you can rely on them.
Below you'll find proven business accessory solutions to help you work harder and smarter. Remote speaker microphones for more convenient control. Carry cases for ease of use when on the move. Earpieces to ensure privacy. Headsets for hands-free operation. High-capacity batteries to extend work time, and more. Because they all carry the Motorola Original™ name, they're solutions you can count on.
Motorola Accessories By Radio
Increase the functionality and dependability of your two-way radios with Motorola Original accessories.
When it comes to your two-way radios, why settle for less? Motorola provides a full range of accessories like batteries, chargers, headsets, speakers and more to help you communicate with the rest of your team.
Motorola Antennas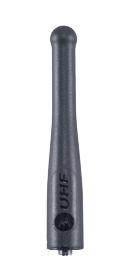 Get the best possible reception wherever you operate. Motorola antennas are sturdy and dependable for years of fail-safe communication. A variety of antennas ensure the best possible reception wherever you operate. Choose from antennas with integrated GPS to standalone RF antennas.
Learn more about Motorola Antennas
Motorola Audio Accessories

Learn more about Motorola Audio Accessories
Motorola Batteries

Motorola batteries are developed, tested and certified for optimal performance with your Motorola radios and they outperform other brands of batteries. Unlike aftermarket battery brands, Motorola batteries are designed and developed as an integral component of their two-way radios. No other aftermarket battery manufacturer can offer that certainty and compatibility with Motorola radios. Selecting the right battery is vital to help ensure your portable radio will operate for a full shift.
Learn more about Motorola Batteries
Motorola Bluetooth® Wireless For Portable And Mobile Radios

Unleash the power of your Motorola radio without wires getting in the way. Our extensive suite of Bluetooth accessories free you to take the radio off your belt, leave your truck or step away from your desk (up to 30 feet away) and stay connected. Choose from a variety of earpieces, heavy duty wireless headsets and push-to-talk solutions that let you move without constraints around the workplace.
Learn more about Motorola Bluetooth Accessories
Motorola Call Boxes

Call boxes provide an affordable and reliable way to communicate with and secure the most remote locations. Built-in voice chips give audible instructions to users requiring assistance, and each unit has an automatic call box ID and location identifier so responding personnel can provide aid.
Learn more about Motorola Call Boxes
Motorola Carry Solutions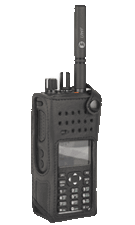 Carrying cases are available in sizes designed to fit your radio and battery and permit audio to be heard clearly. Our carry accessories keep your hands free, so you can concentrate on the task at hand. Choose from a wide range of nylon cases, leather cases, straps, holsters and clips, all designed to keep your radio protected, yet still easy to access.
Learn more about Motorola Carry Solutions
Motorola Chargers And Reconditioners

Motorola offers versatile charging solutions that ensure constant communication for your mobile workforce. Motorola's state-of-the-art IMPRES™ technology provides a unique battery charging and reconditioning solution.
Learn more about Motorola Chargers and Reconditioners
Motorola Control Station Accessories

A Control Station converts a mobile two-way radio into a convenient base station. This makes an ideal communication solution for transportation, manufacturing, construction and public safety users.
Learn more about Motorola Control Station Accessories
Motorola Installation And Mounting Kits

Mount your radio in your vehicle without compromising safety. Trunnion kits give you the flexibility to mount the radio under your dash, in your dash, between the seats or on the floor. Remote mount kits allow the radio be mounted in the trunk when dash space is limited.
Learn more about Motorola Installation and Mountain Kits
Motorola Public Address Kits & External Speakers

External speakers and public address kits for mobile radios are an absolute necessity for high-noise environments and special events.
Learn more about Motorola Public Address Kits and External Speakers