Our Products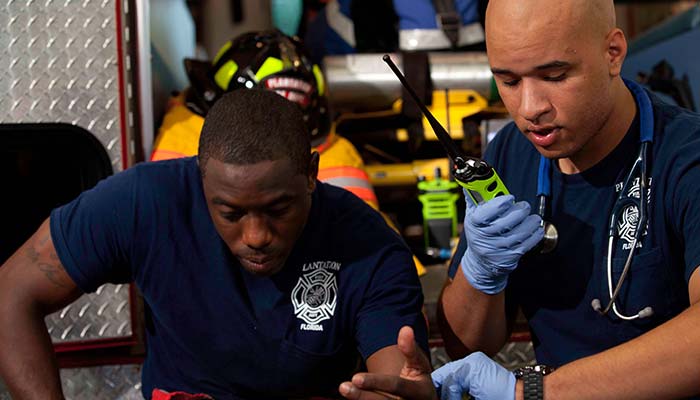 Call Boxes
Two-way based Call Boxes allow for integration into most existing radio systems and provide direct access to personnel connected to the system. Connectivity's design allows for expansion of security coverage and can help improve response time without the need for additional personnel. Call Boxes provide an affordable and reliable way to communicate with and secure the most remote locations.
Dispatch / Consoles
The console is the core of your dispatch operations. Motorola offers a variety of console configurations to meet the needs of dispatch centers, from a simple desktop to a large multi-position console configuration.
In Building Solutions
Do you need wireless communications inside your building? Do cell phones stop working as soon as you walk into your office? Here is a solution that you may not know about.
Industrial IoT
Our Industrial Internet of Things (Industrial IoT) solutions give your organization the power it needs to be more productive and the insight to help reduce the risk of safety incidents.
Motorola Industrial Internet of Things
Mobile Two-Way Radios
Mobile Two-Way Radios are vehicle-mounted wireless devices that are used to send voice or data messages one-to-one or one-to-many over radio frequencies within a local area, city or state. They are often installed on the dash of a vehicle, and can run off its power source. They are used by someone who doesn't need to communicate away from their vehicle.
MOTOTRBO Digital
Digital opens up a world of possibilities including clearer audio, integrated voice and data on one device, applications such as text messaging, GPS location tracking, telephony, work order ticket management, dispatch and more. Expect 40% longer battery life and greater capacity than analog – twice the number of users for the price of one frequency license.
Pagers
We stock Motorola's best-selling fire pagers, including the MINITOR V. Ruggedized pagers help you make sure your important messages and alerts get to the right people.
Parts and Accessories
Motorola Original Accessories have to pass stringent design and tests such as Accelerated Life-Testing. ALT accelerates the life of a product design by packing approximately five years of product use into five weeks of grueling testing. These tests include being dropped, electrostatic discharge, custom exposure, cold and hot temperatures and vibration.
Portable Two-Way Radios
Portable radios make dedicated two-way communications faster, clearer and easier to use for users on the move. These practical radios can easily help increase productivity by keeping users communicating, while allowing them to concentrate on the job at hand.
Repeaters
Sometimes radio systems require the use of a repeater. A repeater increases the range and capabilities of your portable or mobile radio communications, solving coverage problems quickly and easily. A repeater can also be easily made into a Base Station, allowing a desktop operator to communicate with other radios in the field.
SCADA
Our solutions help you reduce operational downtime, optimize infrastructure efficiency and keep personnel out of potentially dangerous situations - maximizing the productivity, safety and profitability of your business.
Specials
Find out about the latest Motorola two-way radio promotions and company specials.
WAVE PTX Broadband PTT
Motorola Solutions' WAVE PTX™ Platform is a single communications solution that is a more cost-effective, productive and safer alternative to cell phones that meets everyone's needs.
View Our Broadband PTT Solutions
Safety Reimagined
Motorola Solutions has created the first and only end-to-end enterprise technology ecosystem that unifies voice, video, data and analytics on a single platform — providing you with the foundation of safety you need by addressing the unique challenges of your airport, hospital, school and stadium.