WAVE PTX (Push-to-Talk Service)

A Single PTT Communications Solution That Meets Everyone's Needs
If your company is highly mobile and labor-intense, your search for the right Push-to-Talk (PTT) solution is over. Motorola Solutions' WAVE PTX™ Platform is a single communications solution that is a more cost-effective, productive and safer alternative to cell phones that meets everyone's needs. You can bring all your devices together under a unified system.
WAVE PTX™ Advantages
Instant, Reliable Communication
Nationwide LTE Coverage & Wi-Fi connectivity
Group & Private Calls
Rugged, Distraction-Free Devices
Location Reporting
Over-the-Air Device Management
PTT Without Boundaries
Connect your team with broadband push-to-talk across different devices, networks or geographic boundaries with a subscription-based communication service. Broadband PTT operates on LTE, so you get the speed and simplicity of professional radio PTT communications with the ability to share details via text, photo, video or file attachment.
WAVE Key Features
Two-Way Radio
PTT App
Web Dispatch
Wireline LMR Interoperability
Emergency Calling & Alerting
Location-Based Temporary Groups (Dispatcher-only)
Streaming Video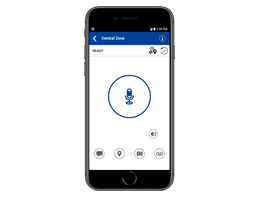 WAVE PTX™ Push-To-Talk App
Turn your smartphone into a multi-channel communication device with all your group communication needs in one easy-to-use app. Realize the speed and simplicity of PTT with the ability to share location and multimedia information with the WAVE PTX™ App.
Instant PTT Communication
Multimedia Messaging
Mapping and Location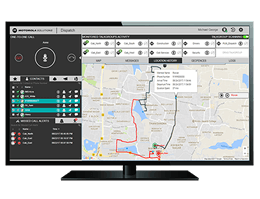 WAVE PTX™ Dispatch
Dispatch from anywhere with an internet connection and standard web browser with WAVE PTX™ Dispatch. Stay connected to your teams and field personnel wherever they are with WAVE PTX™ Dispatch. Get the tools you need to see the location of your team and rapidly respond to incidents and customer requests that need immediate attention at the touch of a button.
Web-Based Dispatching
Multimedia Communication
Location and Mapping
WAVE SafeGuard Package
This feature set includes: LMR Interoperability, Emergency Calling & Alerting, Ambient Listening, User Enable/Disable, Remote User Check, Discreet Listening, and Location-Based Temporary Groups (dispatcher-only).
Emergency Calling and Alerting
Whether you are an undercover officer in need of assistance during an arrest, a utility worker injured at a remote job site, or an EMT dealing with a hallucinating patient, you need priority communication with those who can help at the touch of a button. MCPTT-compliant Emergency Calling and Alerting provides ease of use and fast, secure, reliable communication when it's needed most - to protect a team member's safety during an emergency.
WAVE Resources
Brochures
Case Studies
Data Sheets
User Guides
Whitepapers
Videos